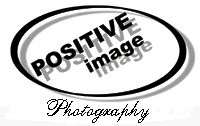 Steven Wayne Rotsch
---
Photographer Steven Wayne Rotsch is an international award-winning photographer who has been photographing the great outdoors for over 30 years. He has worked as a photojournalist for the Associated Press, St. Louis Globe-Democrat, St. Louis Post-Dispatch, Illinois State-Journal, Clarksburg Exponent-Telegram, is the personal photographer for West Virginia Governor Bob Wise, and was also the personal photographer of former West Virginia Governor Gaston Caperton. He has owned Positive Image Photography, an industrial, editorial and commercial photography company since 1975.
Contact Positive Image Photography if you're looking for a photographer for your company's annual report, advertising or public relations event. Positive Image Photography also has extensive experience photographing national and state-wide political ads and campaigns.
Steven Wayne Rotsch has been teaching photography workshops, from novices to experts, for more than 20 years. Digital cameras, film scanners, computers and Adobe Photoshop have revolutionized photography, but with a pretty steep learning curve. If your staff would like some new technical tips or just needs to be energized creatively, call Steve at 304-344-4688 to set up a private workshop.
Positive Image Photography also has more than 30,000 stock images available for publication. The images on display at this website are some of my favorites from three decades as a photographer. Just click on this stock list button for a list of stock subject categories. New images are constantly being added to this site.
In addition to our extensive stock files, Positive Image Photography provides affordable 35mm and APS slide and negative scanning services. We'll scan your images and return the files on recordable CDs. Positive Image will also make archival prints from your slides or negatives. These prints have a display life of 200+ years displayed in normal room light under glass. And here's the best deal of all, we'll scan the images we make into prints for free. Check out our archival print price list.
A collection of fine art photographs by Steven Wayne Rotsch is available for display at your gallery or business on a rotating basis. Click here to view the gallery exhibit.
All of Positive Image Photography's stock images can be ordered as either color or black and white images. Color photographs will be automatically shipped if you don't specifically request black and white.
Each photograph is printed with an Epson 2000p or Epson 9500 printer, using Epson's archival pigmented ink on Epson Archival Matte Paper. These exquisite digital prints have a display life of more than 200 years when displayed in normal room light behind glass. Both the Color and Black and White images have the same archival qualities.
Notes: The orchid and flower photographs on this website are printed on oversized paper with a large white border, ready for framing.
---
To place a stock image Fine Art Print Print order, please print this order form.
If you have any questions please contact Steve.