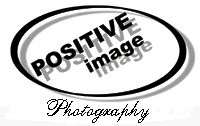 Steven Wayne Rotsch

Employment

West Virginia Governor's Photographer, 1991-1997 and Jan. 2002 to Present
Personal photographer to Governor Earl Ray Tomblin (http://www.governor.wv.gov/Pages/default.aspx)
Former personal photographer to Governor Joe Manchin III, Governor Bob Wise and Governor Gaston Caperton
Freelance Photographer/Writer 1975-Present
Positive Image Photography, Illinois, Louisiana, Iowa, Missouri, Michigan, Tennessee, West Virginia

Wedding, Event, Photojournalism, Industrial and Commercial Photographer.
Awards--Nikon American Mosaic 2003--1st place, Nikon Photo Contest International (NPCI) Award, Life--Pictures of the Year, The Sporting News--The Year's Best Sports Stories, Associated Press--Photos of the Year, and several photos of the month.
My photographs and articles have appeared in Life, Time, Newsweek, U.S. News and World Report, Sports Illustrated, The Sporting News, Outdoor Photographer, Australia Outdoors, Popular Photography, West Virginia Magazine, Country, ... My photographs have also appeared in virtually every Associated Press member newspaper in the U.S. and around the world.

Photojournalist 1997-Dec. 2001
Clarksburg Publishing Co., Clarksburg, WV
Award-winning photojournalist. Associated Press Pictures of the Year and Month and the West Virginia Press Association
Provided photographs for two daily newspapers, one weekly newspaper and the Associated Press.



Education

Mass Communications - B.S. Communications Journalism with specialties in Public Relations and Photojournalism
Southern Illinois University

Hearst Award (Feature Writing) Dean's List, Sigma Delta Chi (National Representative)


Computer Network Management 1998-1999
Computer Tech, Fairmont, WV
Computer Network Management

Magna Cum Laude (4.0 GPA) Hardware specialist.



Skills

Photoshop CS5
Computer Networking Degree
Computer Hardware Setup, Repair and Troubleshooting
Computer Software Setup and Troubleshooting

Contact Steve